Sydney's NFG Group Presents
The CJ Full Throttle Mitsubishi Lancer Website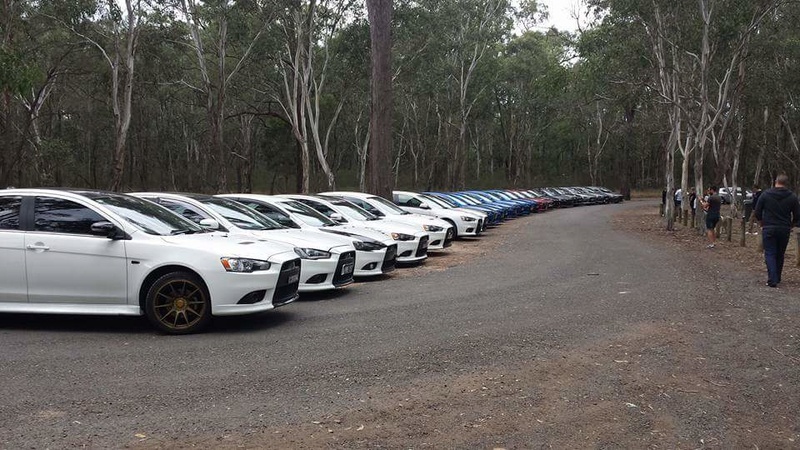 The Lancer community first formed in 2007 when the Mitsubishi Lancer CJ was first released. Since then, Mitsubishi Lancer owners from all over of Australia started to unite together to share their knowledge, creating friendships (and relationships) celebrating their dream cars by supporting each other with numerous modifications. The Mitsubishi Lancer community became one of the most well known communities around for their events and people. Its events ranged from small catch ups to cruises to National Meets.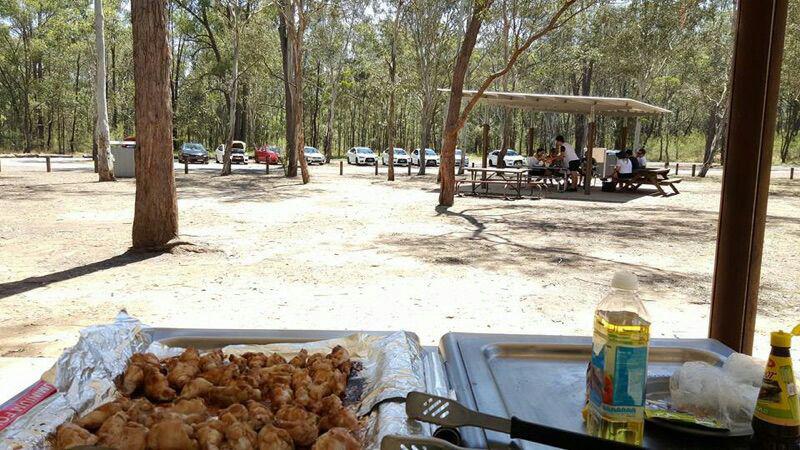 Lancer Community Definition

If you are new and wondering what it's like to be part of a car club, you would be quite surprised what the Lancer community is all about. Despite the power, modifications and appearance of the Mitsubishi Lancer CJ model and Evolutions, the Lancer community does
not
condone hooning. It's always been our rules and our culture in the community. We don't behave the way (and sorry to those who use to own one) Falcons and Commodore drivers do by taking off and doing burnouts with excessive loud noises. Although, there's always that minority of people in the community who like to push their cars to the limit to test torque and power or do a bit of a race. But most of us don't act erratically on the roads because not only are we endangering ourselves, but we lose our licence, our dream cars and no one in our family wants that. We also do not want to be on police radars or "known" to police. For this forum, if you are caught hooning or promoting it, you will be suspended or banned depending on what you've done. Anything you do with hooning happens outside the club and not here. It is acknowledged that it's your car and you do what you want, but we don't want that promotion here on the forum.

The demographics of this community are vast. We haven't done an official survey but based on what has been seen, we have people from all industries and ages here. It ranges from 17 year olds to our long time veterans who are Mechanics, Pathologists, Retailers, Hospitality, IT, Musicians, Nurses, security and pretty much ever other industry out there. 
However, the one thing we all share in common is our passion for the Lancer. Upon your Lancer journey, you will come across 1000's of unique personalities. We have energetic people, we have smartass people, we have conservative people, happy people, opinionated people, ambitious people etc. It is endless! But take note that there are people who rely on the lancer community. It's vital / important that we take care of each other whilst being involved with the club. Whilst on this topic, the two personality traits that are NOT favoured here are excessively high egotistical levels and of course being an a-hole to others. It's strictly prohibited.  
Mitsubishi vs Subaru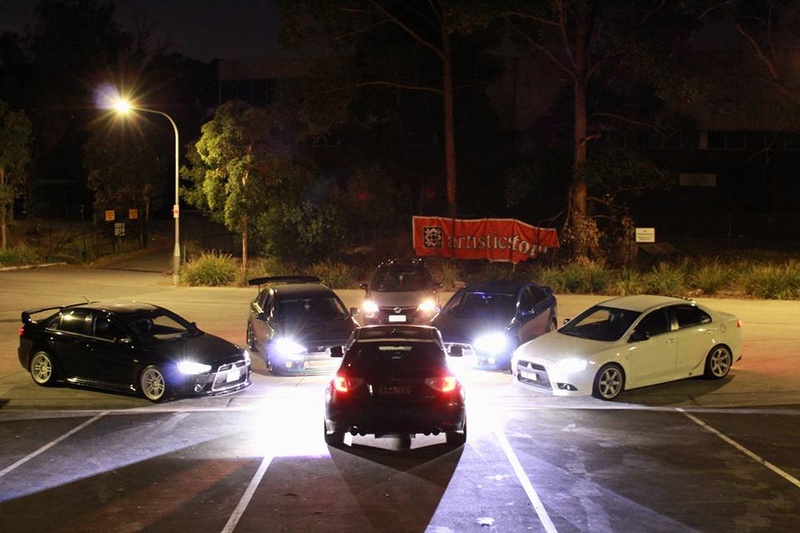 Every car brand has a rivalry. Ford vs Holden, Kia vs Hyundai and so forth. In the Mitsubishi Lancer community, our primary rivals are Subaru. For many years, Mitsubishi and Subaru have been at each others throats for racing and power. From a Club perspective, we will always be better than Subaru. Even though their latest WRX is a bit faster than our Evolution, we have our ways around it. But on the road, we don't disrespect them. But always prove to them that we're better

. Some of our Alumni members now have Subaru's but they still love us that they can't leave.
What separates CJFT from everyone else?
CJFT is the first Mitsubishi Lancer forum to be formed in a long time. It's infact a legacy website of the first Mitsubishi Lancer club that ever existed. As a start, here are the core differences between us vs the scattered community:



Relief to the community - This website aims to be "a home for the birds to land". Newer people to the Lancer community will have uncertainty about who is the best club or group to be part of trying to find ways to get information and find friends without limitation. But here they can feel at home. It is most certainly for people who have been in the Lancer scene for a long time who are looking for nostalgia.

A better chapter - Another important factor that that must known is that this forum has different policies & technicalities. This forum uses a "rules and policies" method which is less strict. Benefits include things and requests happen quicker rather than waiting for a process and issues are dealt with a little more efficiently.

Mutual ambitions - We too also have the same ambitions of "keeping the bad guys out". We're here to protect you. We invite all the scattered groups here to work together as a community to help build everyone's dream car. 

Existing Relationships and familiar faces - The Admin(s) and moderators of this page have been in the community for years. We have a very strong state to state relationship and reputation among each other which allows members to join feeling they are in the right hands. We currently have 2 of the biggest car groups as part of this forum. We hope that our relationships will encourage other states onto the forum. 

Live / re - live the forum experience - Facebook has been a primary source of communication between people. Hundreds of Facebook Lancer groups have been formed in the past few years and people expect straight away answers. But there are some things that Facebook doesn't have. A storage of information and personal experience. Having your own username expresses your personality and your privacy is protected. Other forum users develop a connection with your username and when they meet you in person, they treat you like they've known you for years. For quick answers, we have a chatbox available which works like a Facebook chatroom except everyone will be on it. As the club gets bigger, there will always be someone on there. If you're patient, you can leave a post on the forum and check later.


Forum Spiders - Conflict Prevention

We have a new concept in place that prevents conflict without blame. These are called forum spiders. Inspired by Google-Bots, forum spiders are trusted people who will monitor the forum and delete posts anonymously so that no one gets blamed. They're people who are known to have great ethics and will prevent anyone from emitting hate on the forum. However they can't ban, only delete. 


The initial Mitsubishi Lancer forum used a PhPBB engine to operate. This website also uses PhPBB, but it's the latest one which outdates the older forum allowing veteran members to return feeling like they're back in the old days with the most updated tools. Also despite the colours being "inspired", they're are not a direct copy as per below colour format. Each colour has a unique code and these colours were chosen by mouse scrolling and not specific codes.





Forum Credits:
- Samuel (Tester)
- FizzleFuzzle (Tester)
- Ken (Tester)

I welcome everyone to the forum. Please don't forget to read the Rules & Policies + FAQ of the forum. 

---
Permissions in this forum:
You
cannot
reply to topics in this forum